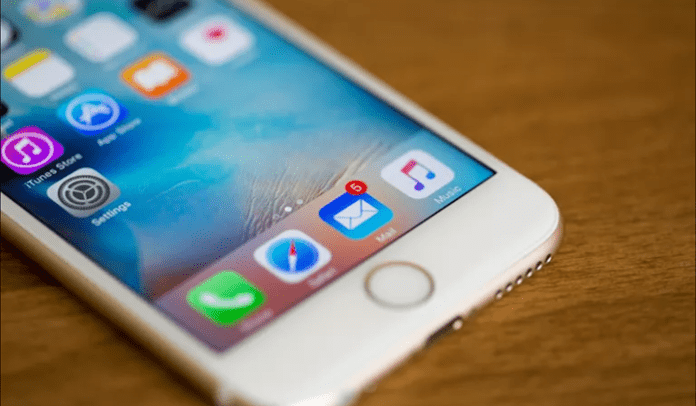 Sometimes, the Mail or Yahoo Mail app can fail on your iOS device. It can continuously crash or keep closing each time you open it.
This can cause disruptions in your life because it can stop you from contacting your friends and family, or even worse, you can't reach your colleagues at work.
Why is My Mail App Immediatley Closing After Opening?
The Yahoo mail app or the Mail app keeps crashing and closing because there's a bug in your iOS device's software that stops the app from functioning properly.
A bug is a failure in your iOS device and can cause unexpected results on your devices. In this case, it causes the Mail app to fail each time you open it.
If the Mail app closes immediately after opening, this could be down to issues like Storage. It's also likely that there could be a bug within the Mail app, but usually, the mail app keeps closing each time you open it; it's a sign that you have minimal Storage on your device.
Low Storage could also cause the Mail app to freeze because you're using the extra Storage on your device that's used for performance to open the app – this can cause it to freeze and crash.
1. There's a Glitch Within the App
When there is a glitch within the app, it means there are certain systems that are making it close all the time. For such a case, the app will not be able to load data or stay active for the time that you would like it.
A glitch might have resulted from the app you have on your phone; in other cases, it cuts across all phones. Either way, you will not be able to know exactly what is wrong with the app until the app provider fixes the problem.
2. Your iPhone Isn't Up to Date
If your iPhone operating system is not up to date, it is likely to cause these problems. What happens when an iPhone is not up to date is that there are systems it cannot support. Phones are constantly updated to enable them to handle new technologies.
Apps, on the other hand, are made with new technologies with every release. Apps are also updated with new systems. So, if your phone's system is out of date, it may not be able to work with the new system in the app, and that can lead to the app closing every time you open it.
3. The App Is Out of Date
All apps require updating from time to time. So, you cannot use an app for 3 years without updating and expecting it to function effectively.
The reason for this is that technology keeps on evolving and becoming better every day. As a result, when you update your iPhone operating system, it brings up new technology.
So, for your app to match that, you must update it when required. At the same time, the providing company will update its systems and release an update, so if you do not take the update, you will be left behind, and your app will not function effectively.
Your Yahoo or iPad mail app may fail the phone systems or provider technology too much if not updated.
How to Fix Mail Mail App Immediately Closing After Opening
When your iPad mail or Yahoo app keeps on closing on your iPhone, there is a solution to fix that problem. However, you have to know what is causing the app to misbehave in that nature.
Most users will not be able to identify what the problem could be. However, you can go through a series of fixes until you get the right one.
Below are fixes you can use to address this problem.
1. Force Close the App
The first thing that you can do to stop the Mail app from crashing is to force close the Mail app. There may be a glitch within the app that causes it to close each time you open it.
Force closing the app means that the app will be forced to stop, so it stops running in the background of your iPhone or iPad.
To force close the Mail app:
Swipe up from the bottom of your iPhone. Or, if you have a home button, double click the home button.
Swipe the Mail app off the multi-tasker.
Re-open the Mail app. Once it's open again, you should be able to stay on the app without it closing.
2. Turn Mail Accounts Off/On
If you open the Mail app, but it keeps closing or freezing, you need to turn any Mail accounts off and then on. This will refresh the Mail app, which could help eliminate the bug that's causing it to crash, so when you open it, it stops playing up.
Go to settings
Click on Mail
Click on Accounts.
Select the account that's linked with the Mail app. This will either be iCloud or Gmail.
Select Delete Account.
Select Delete from My iPhone to confirm. Deleting this account will remove its email and contacts from your iPhone.
Turn your device off and then on.
Go back and turn on the Mail.
Once you've done this, you can check if you can open the Mail app without it crashing.
3. Turn Off Fetch New Data
Fetch New Data is a feature that allows you to select how often your iPhone or iPad checks for new email. If your iPhone or iPad is constantly fetching new data so that your email is reported and shown to your when delivered to your inbox, it can cause the Mail app to crash and stop working.
To stop this from happening, you'll need to turn off Fetch New Data to stop your iPhone from checking if you have no mail.
Go to settings
Click on Mail
Click on Accounts.
Select Fetch New Data.
Select the account that's linked with the Mail app. This will either be iCloud or Gmail.
If Fetch is enabled, select Manul.
Check if the Mail app stops crashing.
4. Delete the Mail app then Reinstall
If the Mail app continues to crash after multiple troubleshooting attempts, you next need to delete the Mail app and reinstall it again.
Although the Mail is a pre-installed app, you can still delete its cache files. When you delete it, the app is still going to remain there. However, it's going to remove from the home screen and delete the app's files.
After you've deleted it, you need to swipe left and search for the Mail app again. From here on, you'll be able to reinstall the app. Once you've done this, you need to wait a while to see if the app has stopped crashing.
5. Turn Your iOS Device Off
Since the Mail app is failing due to a software bug on your iOS device, the first way you can try and get rid of this bug is to turn your iPhone or iPad off and then back on. If the bug on your device isn't severe, then doing this should eliminate the problem.
Hold the power button.
Slide right to turn off.
Wait 15 seconds for it to turn off.
Hold the power button again and wait for it to turn back on.
Once your iOS device has turned back on, you should visit the Mail app to see if you can open it and use it without it crashing or closing. If this doesn't work, you'll need to try another troubleshooting step to eliminate the bug.
6. Force Restart your iOS Device
If you're still having problems with the Mail app after visiting it, there may be a problem in your device's software that's stopping the app from opening properly.
To troubleshoot your software, you can force restart your iPhone or iPad, which might fix the problem. This is going to reset the operating system and fix any problems that are going on from within.
If you have an iPhone 7 or above:
Hold the sleep/wake key and the volume down key.
Wait for the Apple logo to appear
If you have an iPhone 8 or above:
Quickly press the release the volume up button.
Quickly press the release the volume down button.
Press and hold the Power button until you see the Apple logo.
7. Offload The Mail App
If the problem is coming from within the app, you can offload the app to get rid of its data and files from your device – this will completely wipe the app off your iPhone so that when you come to download it again, the app stops crashing.
Go to Settings.
Click on General.
Select iPhone or iPad Storage.
Click the Mail app.
Tap Offload App.
Go to your home screen.
Tap the Mail app to install it again.
8. Check Your Internet Connection
Your internet connection could be the reason why the app is closing. Remember, these are all apps that use the internet to connect and work. So, make sure that your internet connection is working. You can run an internet speed test and see if it is okay.
Also, try opening other apps that require high internet speeds and see if they function. Open apps like Instagram or YouTube and see how they perform. If the problem is an internet connection, you can address it quickly.
9. Update App
Check and update your Yahoo or iPad mail app. Do this by following these steps.
Go to your iPhone App Store.
Tap on your profile at the top of your phone screen.
Check for pending and available updates.
Look for your Yahoo or iPad mail app; next to it, you will see whether an update is available.
Tap update, and the app will start the update process. The process will be complete after a few minutes, and you may relaunch the app.
10. Update iPhone
First, to update your iPhone, ensure that it has enough power and access to good internet through Wi-Fi since it will handle a lot of data.
Start by going to Settings.
On the settings menu, tap and open General.
Scroll through and go to Software Update.
On the Software Update menu, you will be provided with two options for software updates. You should click whichever you prefer and tap on Install Now.
You may also get an option to download and then Install.
11. Reset All Settings
You can also reset all your settings. By doing this, you reset the app to its original state when it was first installed.
Open your iPhone settings.
Go to the General option
Tap on "Reset iPhone or Transfer".
Look for Reset and tap it.
Now tap the Reset All Settings option.
Provide a passcode.
Tap the Reset All Settings option to confirm.
12. DFU Restore Your Device
DFU Restore refers to Device Firmware Update. This process reloads all the firmware and software in your iPhone. The process may vary from one iPhone model to the next.
13. Factory Reset
Factory resetting your iPhone will enable you to fix any content or errors stored in your phone that may be causing the problem. However, note that this process can erase your data. You can back your data before that.
Go to your iPhone Settings.
Click on the General option.
Look for Reset iPhone or Transfer and open.
Now tap on Erase All Content and Settings.
14. Contact Apple Support
In cases where you have tried fixing the problem yourself without success, you can always contact the Apple Support team for help. Visit their official support website support.apple.com/iphone/ and get online help or call.