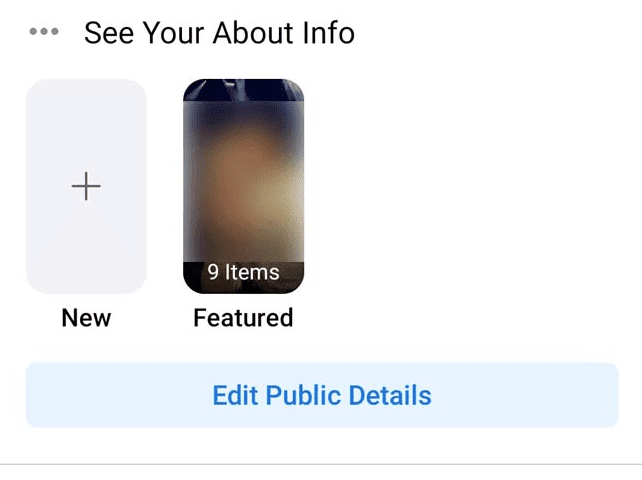 Why Can't I See My Featured Viewers on Facebook?
Initially, Facebook has always displayed the names and profile photos of friends who view your featured collection on Facebook. Facebook keeps on updating their features now and then to give the clients one of the best experiences.
In recent days, Facebook has made vast updates that have interfered with how the display works. If you had made a collection some time back and you would view all those friends who viewed your featured collection, then that is still there once you check through the above means.
If, on the other end, you can find another category only and you are pretty sure that you have loyal friends who view your collection, then don't panic. Your featured viewer's list is coming soon. and Facebook is currently working to restore that.
This is not something that you can currently change on the setting. Again, it is not only happening for you but a vast number of people. You shouldn't feel less. The good thing is that you can know that there are a good number of people who have seen your collection even though you do not know who.
Be patient since this can be fixed sooner or later depending on when Facebook will be making their next upgrade on the platform.
Can You See Who Views Your Collection on Facebook
As mentioned above, it's straightforward to see who views your featured collection on Facebook. Facebook has made it easier for you since it's a global platform. This lets you know even those friends from abroad who are following you.
The only setback is that you can only know the names of those you are friends with on Facebook. If you are not friends, then you will find them in others categories; hence you will not be able to know who it was.
If you have made your collection on Facebook private, only those you have allowed viewing will view it. Facebook allows you to choose if you want your collection to be confidential or public under the setting and privacy tab.
If, in that case, you chose only me, then no one will view your collection. Choosing this option means you only need to have the collection for your future reference. All the photos and videos on your Facebook are secure and can stay for as long as you wish.
You need to keep checking your featured collection now and then if you wish to always get more information on the number of individuals accessing your collection. This will make you think otherwise if there is a need to keep on uploading more and more collections on your Facebook page.
Can Someone See Who Views Your Featured Collections?
On Facebook, someone can't see who views your featured collection directly. This is because the data is only available to you, and you are in control of your account. Nevertheless, if you have given your login details to your friend, they can access your Facebook account and know who your featured viewers are.
On the other end, there are vast ways of doing things that continually come about. People look for every means possible to make the impossible possible. Facebook is not an exemption; people have done everything to know who views your featured collection.
Below are some ways people may try to access your viewer's list or know who viewed your collection.
1. They Can Guess Based On Your Friends List
Is your profile visible to everyone on Facebook? If yes, then people can make determine your viewers. Since you have a list of friends, people can check those who follow you and those that update their profile frequently.
This will only be a guess but not accurate information to move around with. Most people who love rumours can do anything to snoop on you. They can do their own analysis and develop a concrete list of those that will view your featured collection.
What you need to be happy about is that they may not get what they want from you. If you have more than 3k friends, then guessing is not an option. They will only waste their ample time doing zero work.
2. If They've Sent The Featured Collection to Their Friends
This is one of the best ways your friends can use Facebook. Once you have uploaded your collection, they share it with their loved ones and friends. Most people may do this if your featured collection is funny, is good, bad, or they want to make you popular.
With this method, it's a sure way that once they share, the friend will be in a position to view irrespective if they are friends with you. It's one of the ways most Facebook users use it. If you want to prevent this, you can consider making your collection private.
If your collection is for reference, then you are lucky; you can set that only you can see the collection. If it's public, then choose only friends can see it. By that, you are sure that no other person you don't know will view it.
However, this is still not limiting enough since your friend can use their phones to show their friends what you uploaded. By that, you will not have control over that; the only thing you can do is accept.
3. Can They Use Third-Party Apps To Find Out
Facebook is one of the most secure online platforms globally. The security of your account is their number one priority. They have measures in place to prevent third-party apps without your knowledge. If you are using other third-party apps and have given them access to your account, then that gives them direct access.
What you need to do for your account's safety is ensure that there is no third-party app reading your data on Facebook. This will make you be in control of those who can directly view your featured viewers on Facebook.
So, this entirely depends on you, and your actions can easily lead to people accessing all your data on Facebook. If you have not authorized any third party on your Facebook, then one cant view your featured viewers. If you have, there is a high potential for the apps reading your data and someone snooping through.
4. If Someone Who Viewed Your Featured Collections Tells Them
Your friends telling others about your collection is another way your featured collection can trend, and people know about it. If someone found your collection to be excellent, they would love to make every friend know about it. They can brag around, thereby making people know more about it.
By that, they will be able to know who viewed your Facebook featured collection. That is starting from the friend who informed them about it. This is another great way that you can not be in control. Not unless you are private.
In addition, Facebook cannot control what your friend will do with all the information you post there. At that point is up to you to make a decision. If you wish to make it for friends only, you can request them not to share it with others. However, this is a bit difficult since people love to gossip.
So, you can allow it to be that way for this one. People gauge your featured viewers by learning from your friend that they viewed your featured collections.
5. If They Don't Have Many Friends on Facebook
One last way for someone to know who viewed your collection is through their friend list. By that, they would be at a point to ask their friends if they managed to view your collection. This means the more friends you share with the individual, the more difficult it becomes to know the viewers.
If the friend list is small, then it will be as easy as counting even numbers. Also, here you have nothing to do to prevent them from doing that. It's a challenging task, and many may not be in a position to complete the whole task.
Over and over, someone can know those who viewed your featured collection. However, it is upon you to decide who you share your information with this method. Always be keen and secure your account.
How to See Featured Viewers on Facebook
Seeing your featured viewers is a key goal in identifying those friends who are following you. Down below is a step-by-step guide on how you can conveniently view your Facebook featured collection viewers.
1. Open Facebook and Tap on Your Profile Picture
Are you already logged on to your account? If not, then consider logging in since it marks the first step to accessing your personal profile. If you do not have a Facebook account page, then creating one is what you need first before you can proceed.
Remember, you can open the Facebook app or web application either on your phone or computer. This depends on what you find convenient, but both methods are the same.
Once you have access to your account, click on your profile picture. This one will always redirect you to your profile. Your profile picture is located next to the "what's on your mind" box. This is viewable immediately after you log into your account.
If you find that one hard to follow, then consider using the main menu icon. This one is located on the left side of the Facebook page. Once you click that, you will find "see your profile". This will direct you to the profile.
2. Tap One of Your Featured Collections
After successfully landing on your profile, you need to scroll a little bit. There you will find more information about yourself. Your location, your followers, request to update your profile, an option to edit your details, and friend list, among others.
You need to keep scrolling until you find what we are looking for; that is a featured collection. If you have one, you will definitely find it there. If there isn't, you need to consider creating one for you to know who viewed it.
If you have multiple collections, you need to first tap or click on the featured collection and check the number of viewers you already have.
For instance, if you have one collection named beautiful birds, and you may wish how many viewers it has, click that. If you have another named beautiful wild animal, choose the one you are interested in first.
3. Tap on the Arrow Icon
As you might have noticed, the collection could not be viewable properly. Once the collection has opened, you will get an excellent opportunity to view it on full screen. Doesn't that sound fantastic!
After successfully doing that and viewing your collection in full screen, check on the bottom left. By that, you will be able to see the number of persons who have been in a position to view your collection. Is the number too low? Don't worry, and maybe your friends are yet to find your collection or not online.
If you have a good number above two, they will be displaced there. If you want to view more, you have to click on the arrow icon available, that is, if you are using a mobile device.
5. Check Your Viewers
After clicking on the allow, you will now be able to know the specific name of those who viewed your collection. There, you will see a full list of your friends. The good thing is that you will also see their profile picture.
If you have a long list of friends, you can consider going through their profiles one by one. This will make you closer to them since you will be able to understand those you can contact. You can scroll until you reach the last person on the list.
The list is updated depending on how your friends are viewing the page, the recent viewer being at the top, so you can also gauge when a certain friend was able to click your featured collection on Facebook.
6. Check Your Other Viewers
Now, you may be asking, where are other viewers? Haven't I seen the category? If you have not seen the category, then you did not check out all those friends who viewed your collection. Ooh! You had a very long list of friend's viewers? That's amazing. Now consider moving to the last bit of your view list.
Down there, you will find a category of others and also the number of anonymous viewers. Once you tap on it, a message displaying what others mean is shown.
Would you wish to know the anonymous? Sorry, unfortunately, Facebook has set that so that you can not see their names unless it is your friend.
So, that is it, and I'm pretty sure now you have known those who are your friend. Those who view your collection and those who do not may be for one reason or another.
Bottom line
Knowing your featured viewer is very important. It's a great way to measure all your friends who are continually active on Facebook. Now, you are able to find all those friends on your list who you can contact immediately.
The good thing about the featured collection is that you can choose to delete it anytime you wish. If you have met your objective in one way or another, then deleting and creating another is the best decision you can make.
Since it's not the end, I know you have managed to see that you have good followers. Learn to keep them by making even more collections. It is much possible, though at the moment you will not know the person who viewed your collection.
Since facebook keeps on updating its website, it is always good to keep searching for new information on what is trending. We go a long way to giving you the recent content on what's trending.