Snapchat is a popular messaging platform that you can use to message your friends in a fun way compared to normal texting platforms. You can use the text feature normally, or you can send your friends snaps of what you're doing.
Snapchat has a lot of social aspects as well as just being a messaging platform. You can add people you know using the search bar and you can accept requests. When you first make your Snapchat account, you have to provide your email and phone number as normal, and date of birth. This allows your friends who don't know your birthday to be reminded of it via an emoji.
Snapchat puts an emoji beside your name when it's your birthday. This allows people to send you snaps and it also gives people a reminder that it's your birthday. Any snaps you receive that day will be gift wrapped. By default, people can see the cake emoji next to your name when it's your birthday. If you don't want this emoji next to your name, then you can turn it off.
Hiding Birthday on Snapchat
1. Open Snapchat.
2. Tap on your profile in the upper-left corner of the screen.
3. Tap on Settings in the upper-right corner.
4. Tap on Birthday under My Account.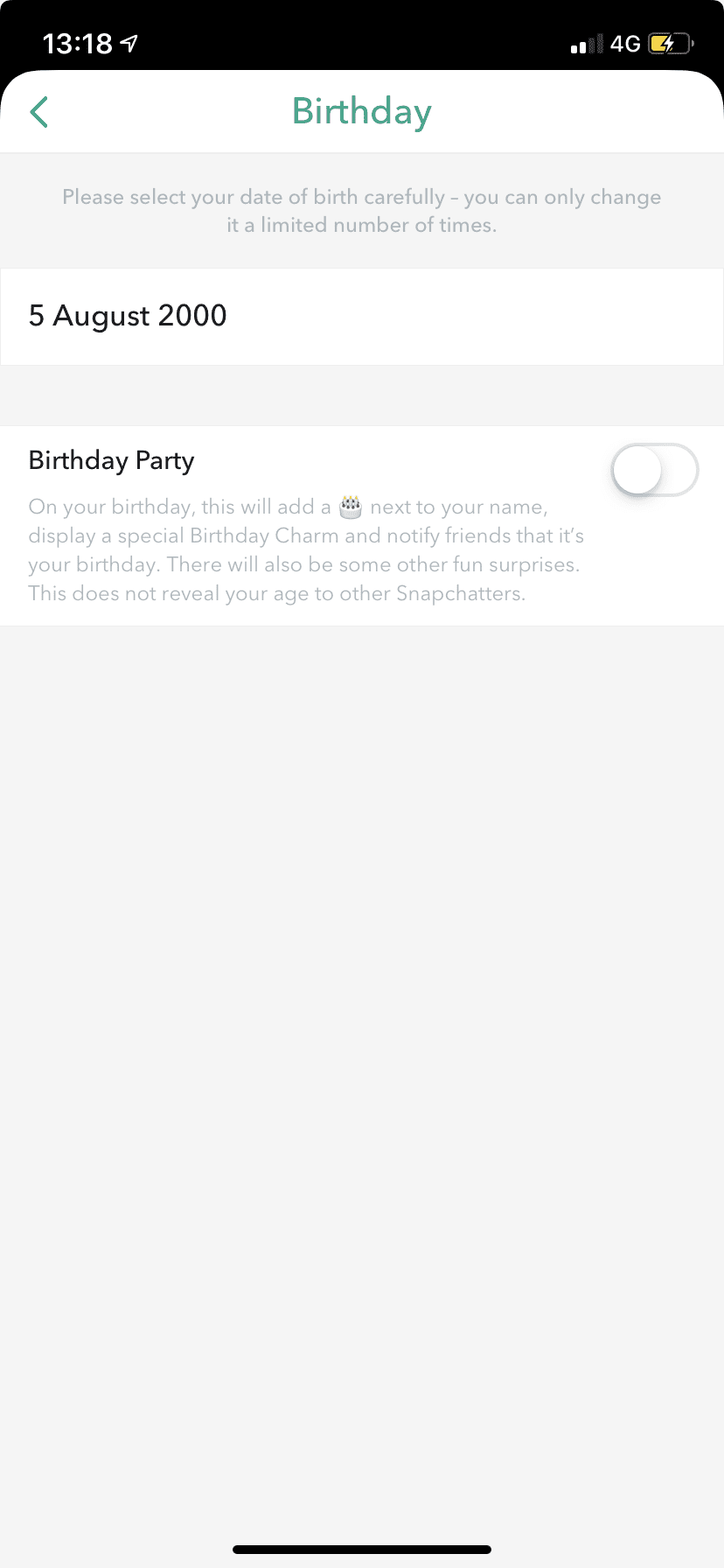 5. Toggle Off Birthday Party.
On your birthday, the birthday cake emoji won't be displayed so your friends won't be notified. You will still receive fun surprises like gift wrapped snaps that no one but you will know about. The next time your birthday rolls around, you'll know who really matters. However, expect to be a bit disappointed, since, in this day and age, most people do tend rely on social media in order to remember the birthdays of their colleagues and friends